There was once a time when high-quality beers and whiskeys were enjoyed side by side in slow-sipping harmony. Known as a "boilermaker," the combo was likely popularized by steam locomotive workers in the 19th century to maximize alcohol intake with supreme efficiency after a hard day's work.
What Is a Boilermaker?
The boilermaker as a drink has multiple iterations. Consumers can ask a bartender to fill a pint glass halfway with beer, then drop a shot—glass and all—into the brew, then toss it all back in one go. You can forgo the shot glass (helpful if you want to preserve your teeth) and pour the liquor straight into the beer. Or, you can go the more leisurely route of sipping both slowly.
Here's the misconception: A boilermaker doesn't have to consist of chasing a shot of unpleasant liquor with a pint of watery lager as quickly as possible. It need not be a fratty ritual.
Now, amidst an explosion of craft beer and artisanal spirits, this cocktail is making a classy comeback.
"Today it's not uncommon for many cocktail bars and restaurants to incorporate some sort of upscale beer-and-shot pairing on the menu," says James Tune, who co-founded a bar called Boilermaker in New York, NY. "Boilermakers are not just found in dive bars as was the case for so many years."
Related: 50 Best Whiskeys in the World 2023
Because why would you want to sip your whiskey on its own when you can pair it with a complementary beer?
How to Make a Boilermaker
While we enjoy a nice glass of single malt Scotch, rye, bourbon, Canadian whisky, Japanese whisky, and literally every other kind of whiskey neat, on the rocks, and mixed into any number of cocktails, we also love to pair it with a nice pint of beer. The flavors open up even more.
The difficult thing is finding the right beer and whiskey to pair together. Sure, you can grab a bottle of your favorite beer from the fridge and blindly pair it with a whiskey off your bar car. But that might not work out too well if the flavors don't work together.
We asked 10 mixologists, bartenders, and booze experts to tell us their favorite whiskey and beer pairings. Here's how to enjoy a boilermaker at home.
Best Beer and Whiskey Combinations to Make a Boilermaker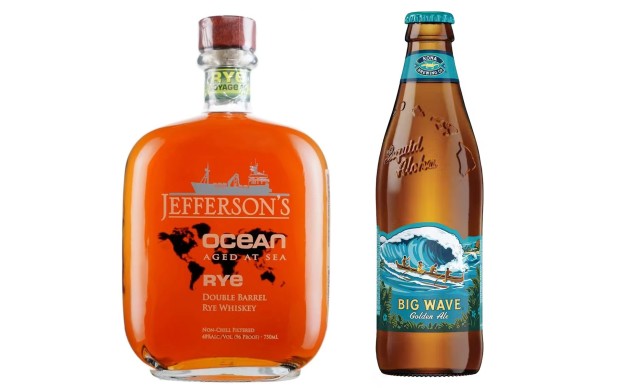 "The best whiskey and beer pairing is Jefferson's Ocean Aged at Sea Rye with Kona Wave Golden Ale," claims Donny Largotta, beverage director at Gansevoort Meatpacking in New York, NY. The two make an incredible duo, especially during the warmer months. Their flavor profiles aren't too intense; they're smooth and refreshing.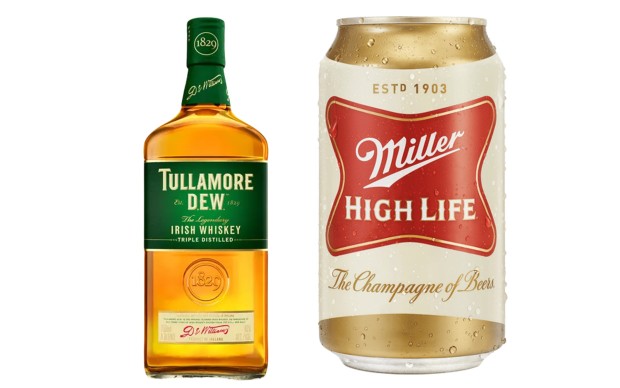 For Thomas Muscolino, director of beverage innovation at Landmark Hospitality in Plainfield, NJ, the ultimate combo is Miller High Life and Tullamore D.E.W. Irish Whiskey. "Both are full of flavor while still being incredibly crushable, perfect after a long day of work," Muscolino says.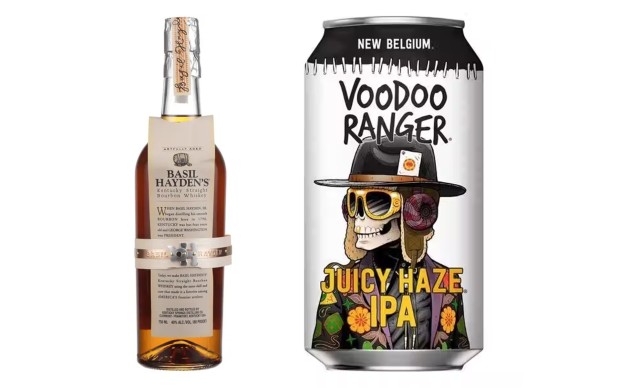 "My favorite beer and whiskey pairing is New Belgium Voodoo Ranger Juicy Haze IPA with a nice shot of Basil Hayden," says Vernice Reyes, bartender at Pívat Cigar Lounge in Rancho Mirage, CA.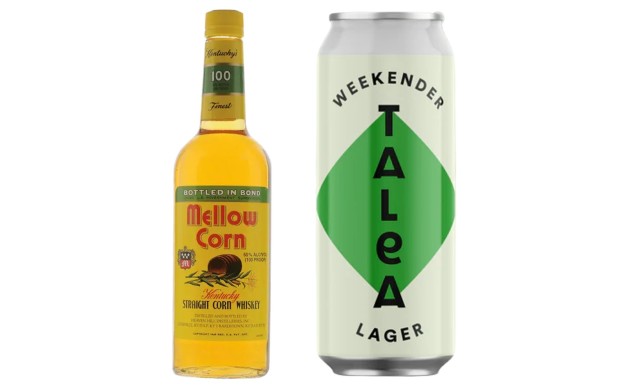 "As we come into warmer weather, I'm a big fan of a straightforward lager with a high-corn mash bill bourbon or corn whiskey," says Will Krepop, beverage director at Wiggle Room in New York, NY. "To ramp up this combination a bit, I'm really enjoying Talea Brewing's Weekender Lager paired with Mellow Corn 100% Corn Whiskey, which unsurprisingly has a distinct roasted corn flavor."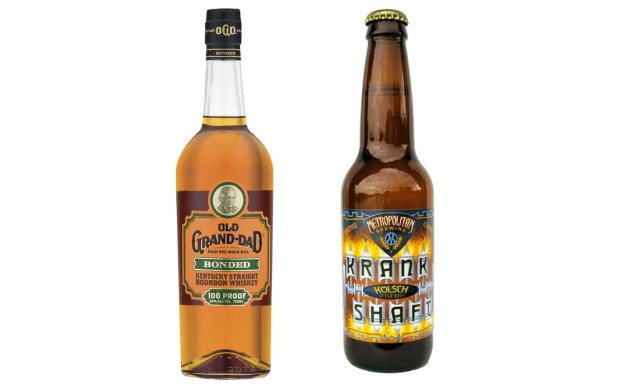 "If you ask any Chicago industry person at the end of a long shift what the best beer and whiskey pairing is, they'll say a bonded bourbon and an ice-cold pilsner or Kolsch," says Abe Vucekovich, beverage director at Meadowlark Hospitality in Chicago, IL. "I like a bold bourbon like Old Grand-Dad Bottled-In-Bond and a deliciously accessible beer like Metropolitan's Krankshaft—together, they're the perfect way to end a long night of serving and bartending."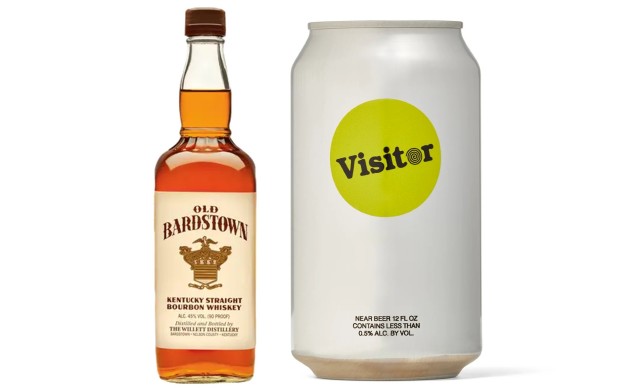 "Recently, I've been pairing bourbon with non-alcoholic beer," says Alex Barbatsis, head bartender at The Whistler in Chicago, IL.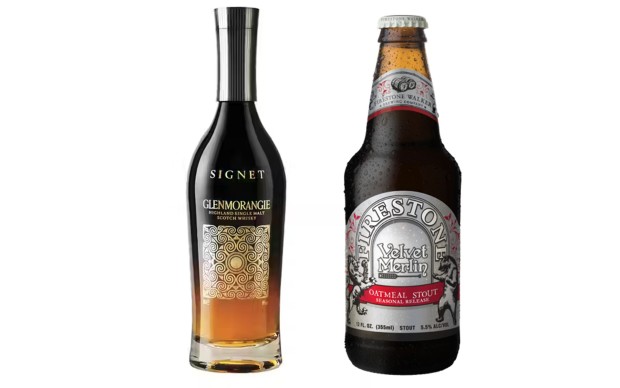 "A decadent combo, I recommend Firestone Velvet Merlin Oatmeal stout with Glenmorangie Signet," says Danmy Nguyen, director of outlets at The Ballantyne in Charlotte, NC.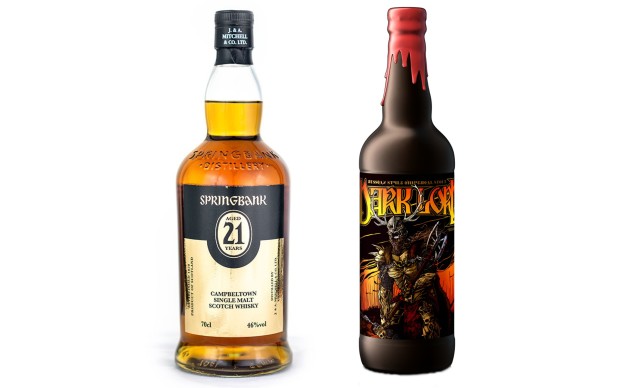 "I was lucky enough to find myself in a room with a bottle of Springbank 21 year and 3 Floyds' Dark Lord Russian Imperial Stout, which is only released once a year," says Dennis Gobis, co-owner and master mixologist at The Roosevelt Room in Austin, TX.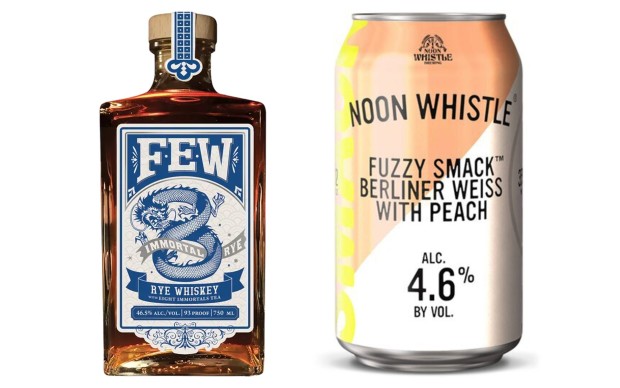 "Few Immortal Rye—rye whiskey proofed with 8Immortals Tea—paired with Noon Whistle Brewing Co. Fuzzy Smack-Berliner Weiss With Peach is my go-to pairing to enjoy on a warm day," says Allen Rodriguez, bar manager at Fuller House Bar in Chicago, IL.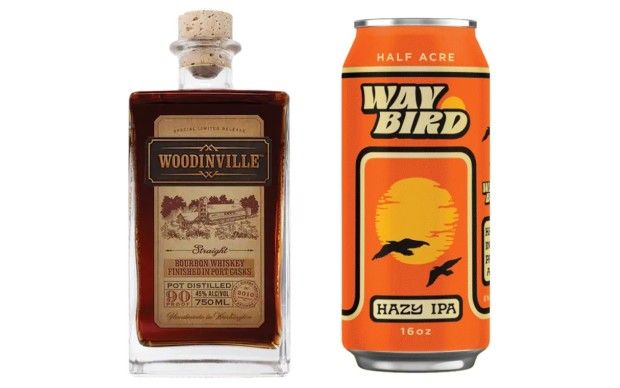 "We're adding WayBird hazy IPA to our menu as an approachable summer IPA, which I find to have a delightful passion fruit finish," says Andrew Bone, bartender at Viceroy Chicago, IL. "I like to match it with Woodinville Straight Bourbon Port."
Source link