In Billings, indulging after all that activity will naturally lead you and the boys along Montana's only walkable beer trail. The Billings Brew Trail features six breweries, a cider mill, and two distilleries on a 1.5-mile trail in the city's historic downtown. In other words, pace yourselves.
Crash at The Northern Hotel, an iconic lodge which needs no introduction in town. Dating back to 1904, this welcoming four-star gem reopened in 2013—claiming best-hotel-in-town local street cred for eight years running (from $169/night).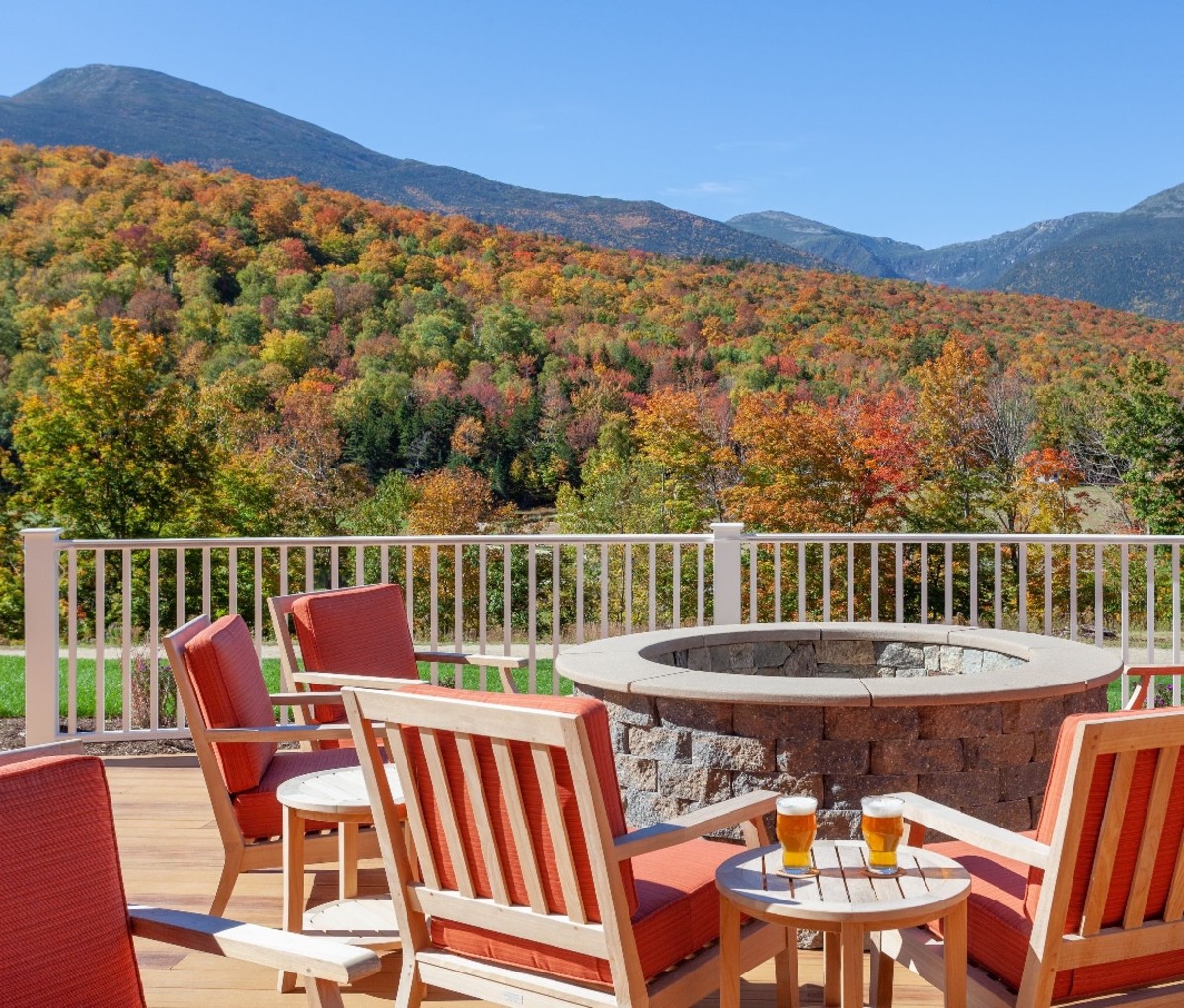 7. Hike New England's Gustiest Hill in Autumn
Mount Washington, New Hampshire
Never mind that Mount Washington State Park's namesake peak once measured a record-breaking wind speed of 231 mph (on April 12, 1934) atop its notoriously gusty summit, and is known for some of the most erratic weather conditions you'll find anywhere. It's gorgeous here in the fall, and you boys can handle a little wind.
Up the leaf-peeping ante at The Glen House (from $289), near Pinkham Notch, two miles north of the Wildcat ski area at Mount Washington. Set at the mountain base, it's right near the famous Auto Road that leads to the 6,288-foot summit and is said to be America's oldest man-made attraction—dating back to the mid-19th-century stagecoach era.
But, rather than four-wheel your way to the summit, lace up to the affiliated Great Glen Trails Center across the road—a launchpad for Mount Washington hikes, as well as bike trips, and half- or full-day whitewater kayaking tours in and around the park.
Source link