Half past 5 p.m., Friday — Chamonix, France
Nine hours earlier and on the other side of the border, we stand in a small parking lot, watching another star, Tim Tollefson, go through his kit one final time. Even from a distance, we can hear every enunciation of the booming loud speaker at the start line. As the race favorites walk down the blue carpet to the iconic arch at the center of town, their names and nationalities are announced in three languages, gradually building the crowd to a fever pitch.
After running the last five iterations of UTMB, Tim was careful to check every detail. The last American to make the podium, he knew that everything had to go right for a chance to repeat. Now, confident he had it all in place—poles, headlamp, spare jacket, water flasks brimming with a carbs-and-electrolyte mix—he hugged his mom before heading downtown with a handful of cameras in tow. For just this week in Chamonix, trail running feels like the center of the athletic universe.
Minutes later the gun goes off and the leaders sprint out ahead of the rest, hoping to avoid being tripped by the 2,300 runners behind them. The crowd, peering out of windows, filling grandstands, and lining streets, explodes into chants and song, wishing runners well as they begin one of the most grueling courses in the world.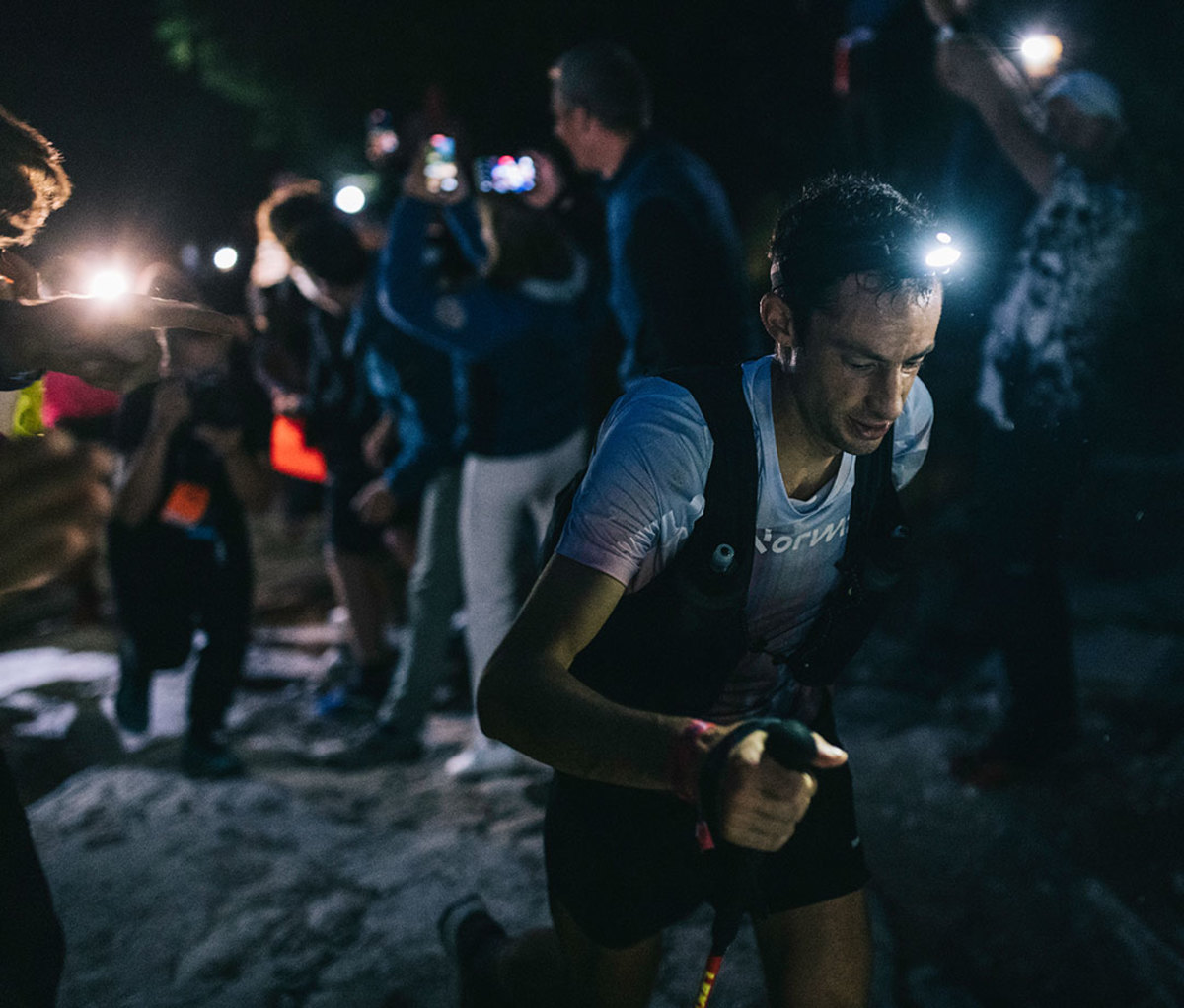 9 p.m, Friday — Notre Dame de la Gorge
The sun sets before the leaders reach the last French aid station, Notre Dame, the site of a 13th-century church, at the base of a 7,900-foot pass. For centuries, travelers would stop to pray for safe passage before climbing the steep stone steps to Col du Bonhomme. Today, the route is lined with spectators, bonfires, and music, akin to the raucous crowds of the Tour de France.
Source link