Irish whiskey's popularity continues to explode—and this expression is unlike anything else on the market.
There have been some rye-adjacent Irish whiskeys before, but nothing like this new expression: Powers Irish Rye Whiskey. You see, we're in a bit of an Irish whiskey renaissance.
Blended whiskey is the most beloved style—and for good reason, as there are some really good, affordable options. Jameson is leading the charge; the ubiquitous blend is oft enjoyed as a companion shot to beers in dive bars. But there are other styles to consider as well. Irish single malt can rival anything you'll find from Scotland, Irish grain whiskey is a must-try for bourbon lovers, and single pot still is the country's unique blend of malted and unmalted barley made in pot stills.
Related: The 50 Best Whiskeys in the World
Kilbeggan released a rye whiskey a few years ago that had about 30 percent rye in the mashbill, and the recent Rye & Malt from Method and Madness explored that combination of grains as well with 60 percent rye. That whiskey was produced at the same distillery as Powers, the giant Midleton Distillery, just outside of Cork, where other brands like Jameson, Redbreast, and Green Spot are also made.
But this new release, Powers Irish Rye Whiskey, is made from 100 percent rye grain (mostly unmalted, with some malted in the mix), making it unlike anything else currently on the market.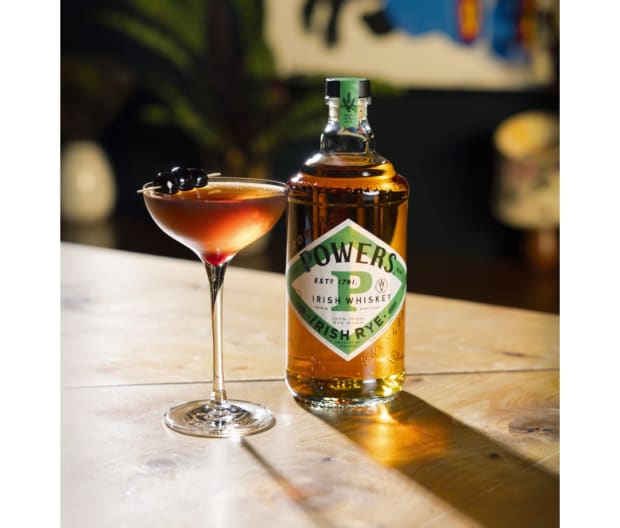 Powers has a long history in Irish whiskey. It was originally distilled in Dublin before operations moved to Midleton in 1975. At the time, that was basically the only distillery operating in Ireland. Things have changed a lot since then, but Midleton continues to be the dominant force in the industry. According to Powers distiller Eric Ryan, who spearheaded the creation of this new whiskey, there's a historical record of rye grain being used in Irish whiskey production (it was also apparently used to make thatched roofs for houses).
All of the rye grain comes from one farm in County Wexford called Cooney Furlong that was commissioned by Powers for this task.
Related: 10 Unique Grain American Whiskeys You Need to Try
"From the exceptionality of the grain—which, in 2017, was the first contemporary commission of Irish rye on a commercial scale—to the sweet, matured character imparted through the judicious use of several American oak barrel types, to the reflection of the brand's rich history, Powers Irish Rye Whiskey proved a worthy endeavor," Ryan said in a statement. "We are honoring the Powers ethos summed up by James Talbot Powers in 1908, 'At Powers, we are producers of flavors, not of spirits.' "
The whiskey was matured for nearly five years in a combination of American oak barrels—virgin, refill, and first- and second-fill bourbon. Ryan said a large percentage of the virgin oak whiskey was used in the blend. It was distilled in the older column stills at Midleton, and he also noted the fermentation time for this whiskey was increased significantly from about 100 to 180 hours. It's bottled at 43.2 percent ABV, and has a palate that's not quite like American rye and definitely unlike most Irish whiskey you've tried.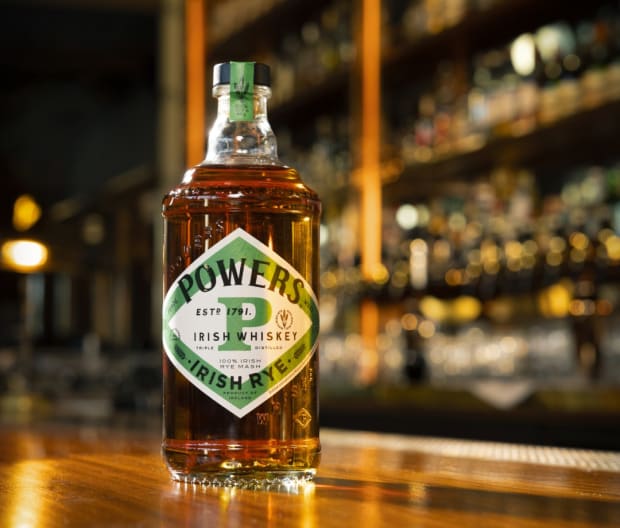 In America, rye is usually made in the Kentucky style—somewhere just above the legally required 51 percent—or 95- to 100-percent rye made in Indiana, or at some craft distilleries. Powers Irish Rye is more like the former style despite its 100 percent rye mashbill.
The palate has a bit of spice, but is full of rich honey and fruit notes, along with vanilla, cherry, baked apple, and a bit of oakiness. This is not going to replace the American rye whiskey in your home bar, but it's a great alternative to try out in classic cocktails.
Try making a Manhattan with Powers Irish Rye and different styles of American or even Canadian rye to see how they all compare. Who knows, this Irish option might just win you over.
[$42.99;
powerswhiskey.com
]
Source link