This is the fourth installment of the AP collection by PUMA. It's an earnest collaboration with not only the Arnold Palmer Enterprises team, but also close friends and family of Palmer. MacNeil says the group took a deep dive into the archives to bring key elements of his life and career into every piece.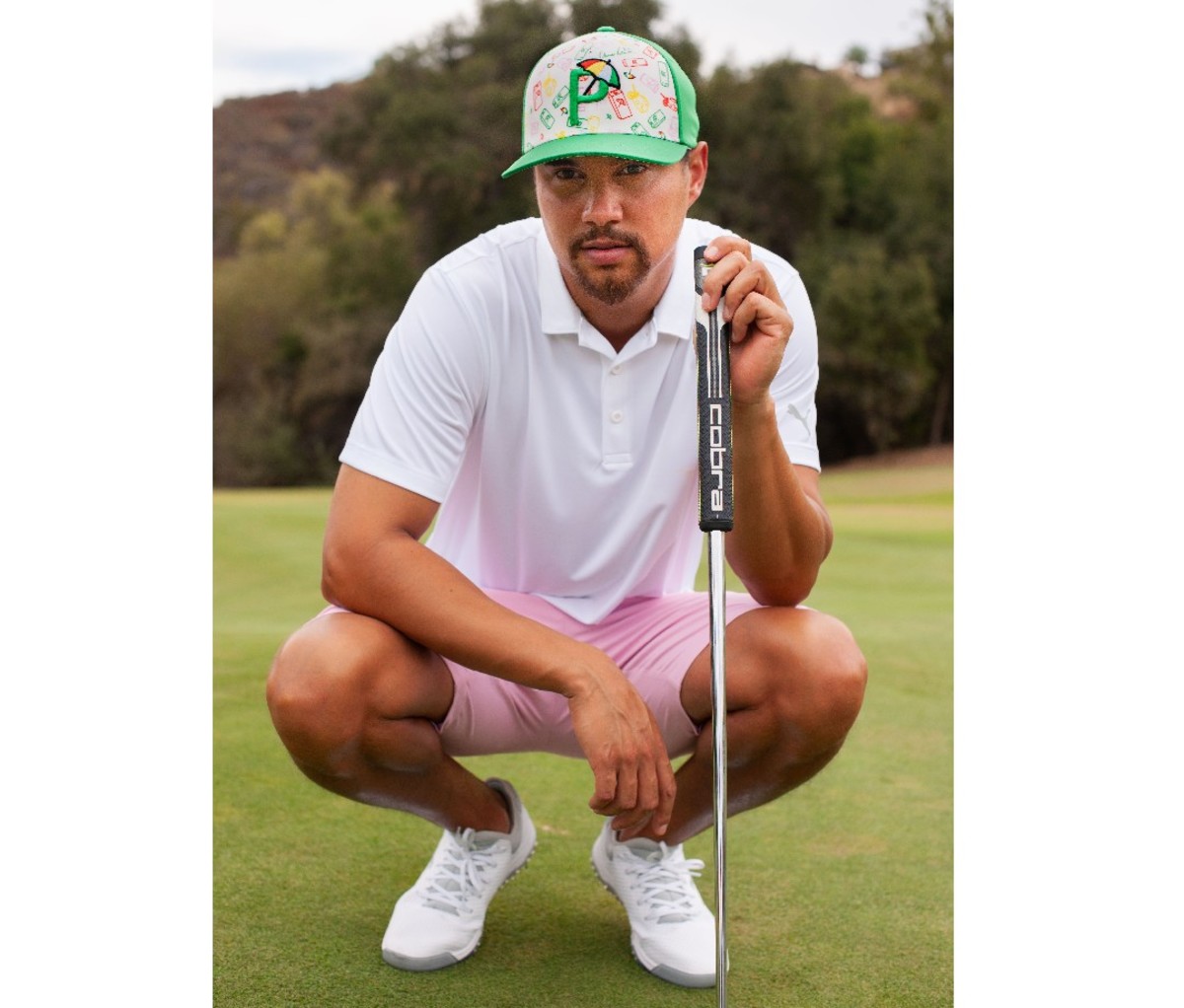 The PUMA team found themselves inspired by the personal touches Palmer was famous for—including hand-written correspondences, greeting people by name, and other flourishes. "Those who met him and interacted with him still cherish some of these hand-written notes, so we brought that to life in a cool way on the PUMA x AP Collection," MacNeill said. The Scorecard Polo is one piece that reflects this. "When playing in a tournament, he would take notes on his scorecard, and review them along the way," MacNeill said. The polo features some of the jottings they found in the archives.
The catalog includes traditional polos, pants, shorts, warm layers, hats, shoes, bags, and even a Bluetooth speaker. Other design elements in the collection, which feature hi-tech, modern fabrics, are more obviously reflective of iconic Palmer—à la lemons, iced tea, and dancing umbrellas. There is, of course, a cardigan, a staple of the Palmer wardrobe, in an alpaca wool blend. Other new pieces feature inspiring quotes of Palmer's. Lines like, "You must play boldly to win," or "Golf is deceptively simple and endlessly complicated."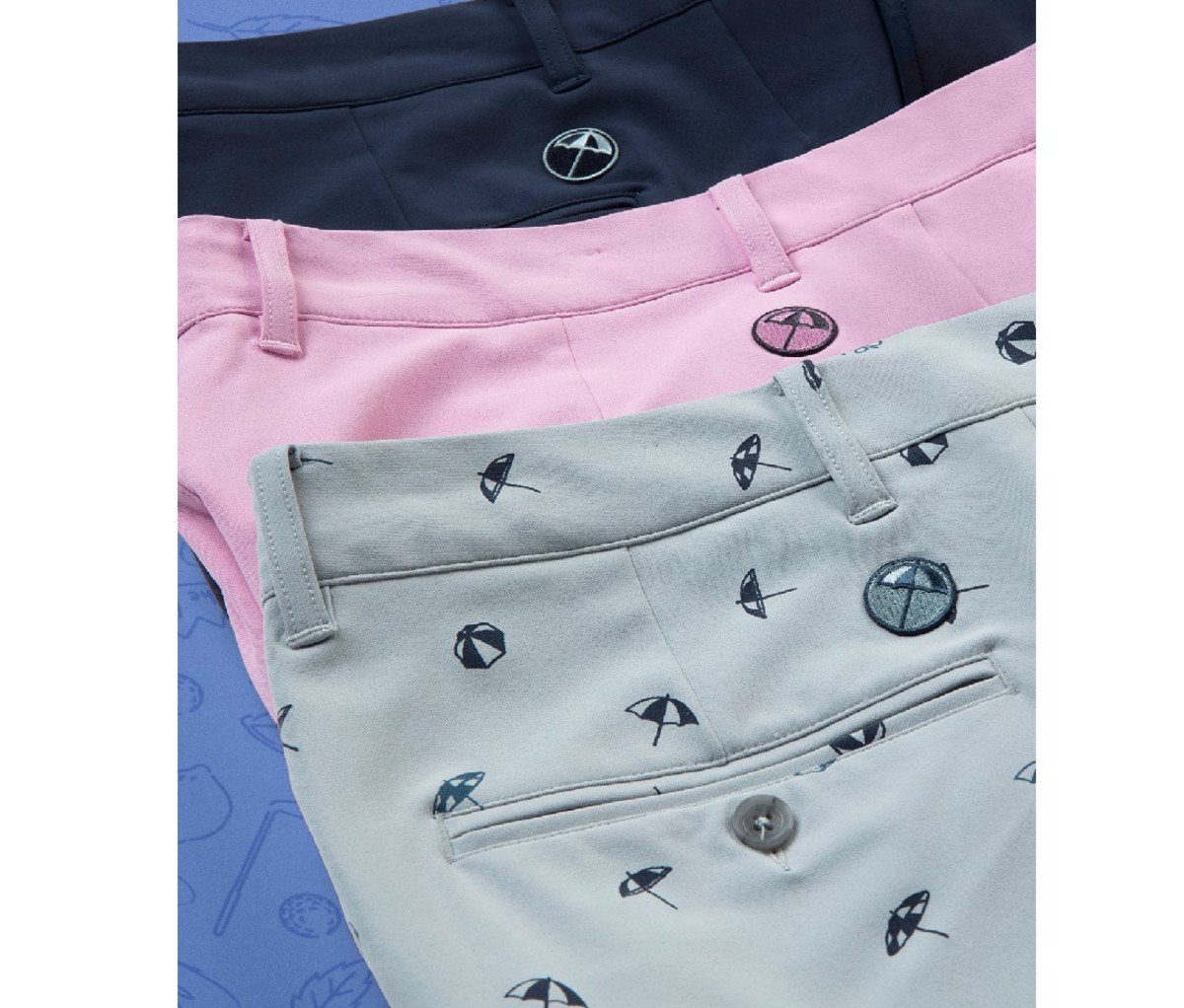 Palmer's personal logo, the multi-colored umbrella, is universally known to golfers and celebrates one of the most recognized icons in the sports world. "It's clean. It's simple, and it's used globally across multiple product categories," says MacNeill. "Each piece in the 2022 collection features a two-tone version of the iconic logo, adapted to reflect the PUMA x Arnold Palmer partnership. The result is much more subtle and versatile. "While the multi-color umbrella is iconic, we wanted to create a version that was more wearable and better suited to every style and piece in the collection," MacNeill says.
Source link