Amid a possible record-breaking snow season, Mammoth Lakes is the place to go for of the best turns of your life on the slopes.
In early January 2023, Mammoth Mountain had already surpassed its snowfall total from the entire previous year. Fast forward to March, and the premier California ski resort, which is well-known for regularly staying open through the Fourth of July, is on a run to break its all-time snowfall record this year.
With over 600 inches of powder on the books thus far—and more on the way—Mammoth's 668-inch record sits just on the horizon. What does this mean? It means that now is the time pack up your gear and head to Mammoth Lakes, the town below the namesake mountain. I recently visited, and I'm not exaggerating when I say it'll be some of the best skiing and snowboarding of your life.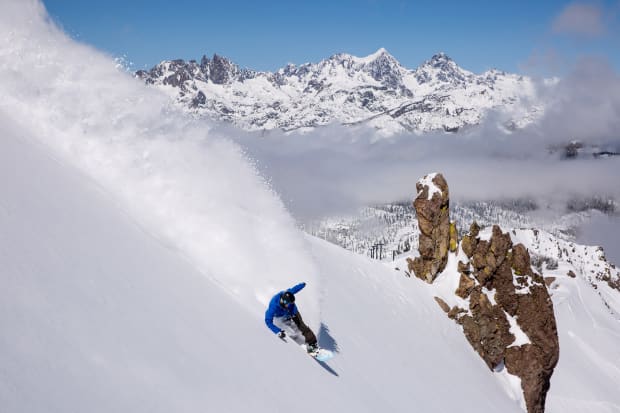 While Mammoth's 2023 ski season will almost certainly extend into July (and perhaps even beyond), striking while the mountain is in prime condition (i.e. right now) is the best way to go. Below, I've put together the ultimate travel guide for enjoying "Snowmageddon 2023" in Mammoth Lakes.
Related: Backcountry Skiing Colorado's Seven Utes
How to Get There
From Southern California, where I live, Mammoth Lakes is only about a six-hour drive without traffic, and it's very easy (depending on storm conditions, of course). You simply make your way to U.S. Highway 395 from wherever you live, and then hit cruise control for several hours. There are hardly any windy mountain roads on the way to Mammoth, and it's a mostly straight shot that only rarely gets backed up with traffic. Simply head toward Mammoth Lakes, exit at state highway 203, and then you're only 10 minutes from town.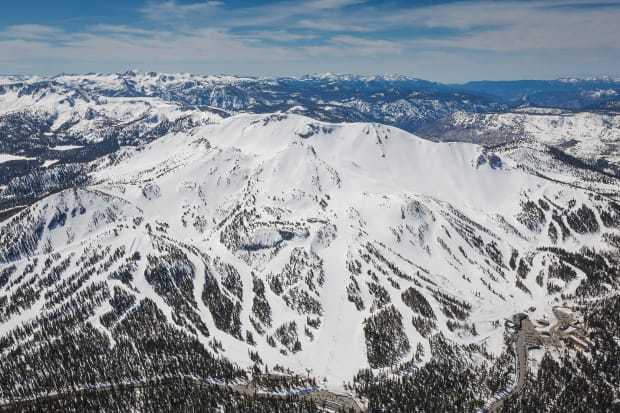 As far as mountain driving goes, it's a very manageable route—just be sure to always carry snow chains and check road conditions before your head out, as winter storms can cause road closures.
For those traveling from farther away, you can also fly into Mammoth Yosemite Airport (MMH), which offers frequent shuttles into town.
Related: Wyoming's Wind River Range Is a Winter Adventurer's Best-kept Secret
Where to Stay
Anyone who's been to Mammoth knows that all the action is in The Village. This complex has all the best restaurants, bars, and shopping, and the iconic Mammoth Gondola (which gives you free direct access to Canyon Lodge) is within a short walking distance. Our advice? Book a stay at The Village Lodge at Mammoth, located right in the heart of The Village.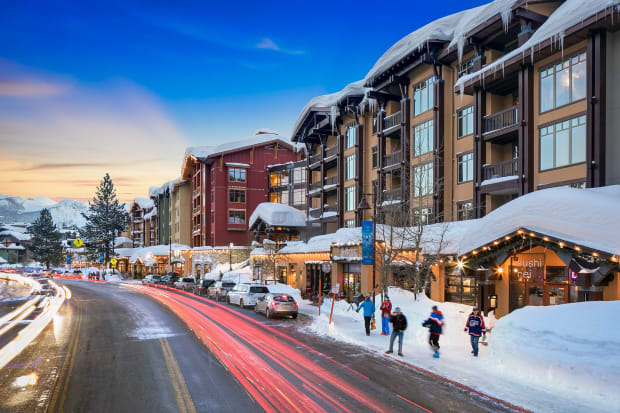 Mammoth's most popular all-access hotel, this upscale condominium hotel truly has it all. It features underground parking for guests, so you don't need to worry about digging your car out of the snow, and its premier location makes it an ideal home base for your stay. Featuring 305 units across three buildings, The Village Lodge is the largest collection of year-round accommodations available in Mammoth.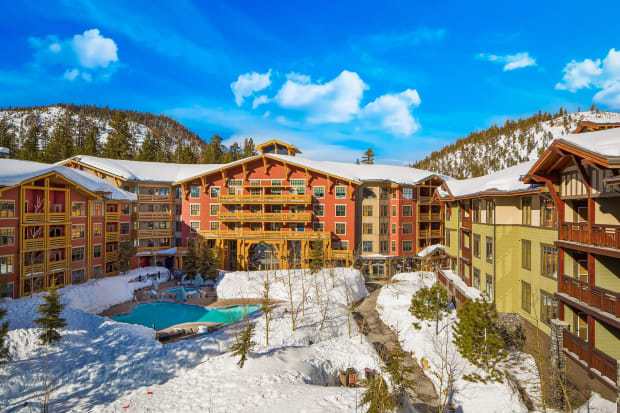 Each unit comes standard with a full kitchen (fridge, oven, stove, microwave, cookware, dishes, etc.), dining area, gas fireplace, and a balcony. The units are all privately owned (much like Airbnb), but guests have access to an onsite concierge and 24-hour front desk (just like a hotel). One of the best amenities onsite is the large heated pool directly in the center of the three buildings; there are also multiple hot tubs for relaxing after a day on the slopes. This hotel is a true luxury retreat nestled among the snow-blanketed peaks looming overhead. Its location and amenities cannot be beat.
Related: Best Spring Touring Gear for Climbing and Carving
Where to Eat
The Village is the ultimate hub for the best food in town, and my top three spots are all within a short walk of The Village Lodge. I'll start with Burgers Restaurant. In Mammoth, devouring a bison burger is a rite of passage for any visitor—and Burgers Restaurant has the best one I've ever sunk my teeth into. Located right across the street from The Village, this burger joint has been serving up fresh, juicy, and innovative burgers for over 50 years.
Open daily for lunch and dinner, its menu offers a wide variety of burgers along with decadent melts and sandwiches, a half-dozen types of wings, and several entrees (including steaks and ribs), not to mention some of the best French fries I've ever had in a mountain town. This is a one-stop-shop for any hungry crew.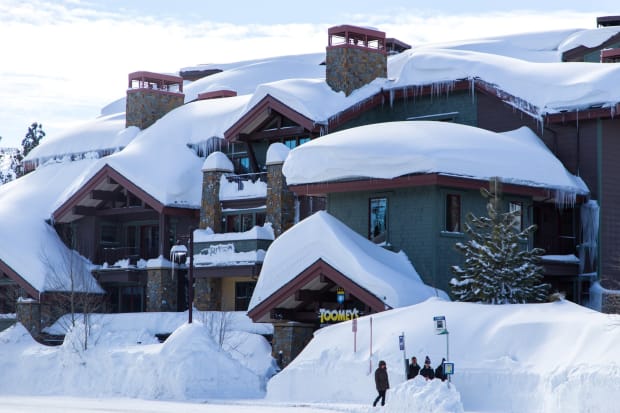 If you prefer to hang out right in The Village, I love Toomey's. Open for lunch and dinner service, this restaurant has something for everyone: mouthwatering fish and carne asada tacos, succulent grilled pork chops, wild buffalo meatloaf, and even a seafood jambalaya "that's as Southern as you can get in Mammoth" (as stated on the menu). Better yet, the atmosphere of this spot on any given weekend is energetic and so much damn fun. It's become one of my new Mammoth staples, and I can't wait to go back.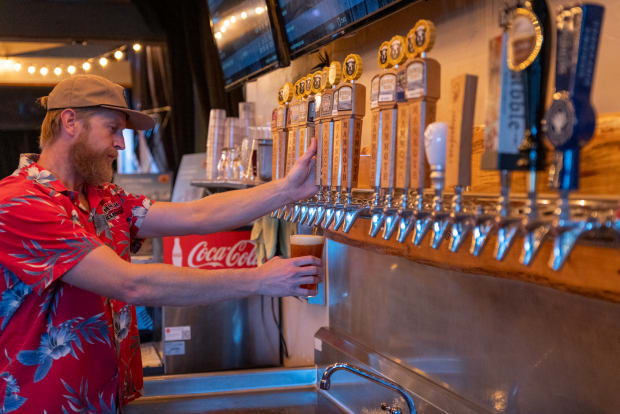 And no trip to Mammoth is complete without a visit to Mammoth Brewing Company. If you're a beer drinker of any kind, then this is your spot. The brewpub has a full range of microbrews on offer, many crafted with local ingredients, and it has a fantastic eatery menu. What goes best with Mammoth Pilsner? Try Golden Fish and Chips. More of an IPA person? The Braised Short Rib Plate or BBQ Chicken Flatbread Pizza are just the ticket.
You can get some souvenirs here, too: There's a full shop of Mammoth Brewing merchandise as well as a huge fridge of to-go beers. Make sure you grab some to bring home for all your friends.
Related: Is a Club Med Ski Vacation Right for you?
What to Do
Of course, the main draw here is the mountain itself. Mammoth Mountain has 25 lifts, a summit that tops out at over 11,000 feet, over 3,500 acres of skiable terrain, and 125 trails. Lift tickets aren't cheap, but the resort offers several lift ticket package options, including multi-day discounts, shareable tickets, and more. It also accepts the Ikon Pass, which not only gives you access to Mammoth, but also over 50 other ski resorts across 11 countries. If you ride or ski more than a few times a year, it can be a smart way to go.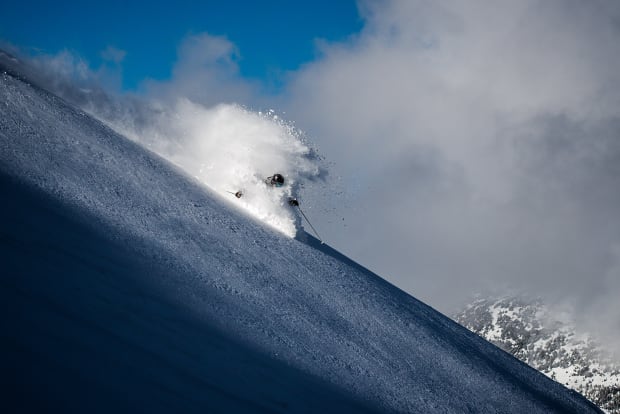 Have kiddos in your crew? I can't say enough good things about Woolly's Tube Park and Snow Play area. With several tube slopes, a magic carpet lift to the top, and an optional scenic gondola ride, this is the perfect way to spend the day if you have young kids, or if skiing or snowboarding isn't your thing.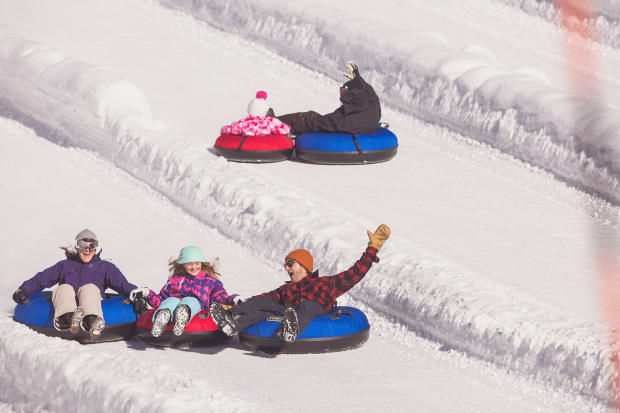 Right now, Mammoth Mountain has more snow now than it's seen in decades, and the resort is in a good position to keep its lifts spinning well into July. Spring is here, but there's still plenty of time to get your 2023 Mammoth snow trip on the books.

Source link