If you're looking to get away to somewhere special, you have to go to Corazón Cabo Resort and Spa.
The weather is getting warmer and warmer every day. With the new season upon us, we can start thinking about different ways to spend our time. For a lot of us, the new season can be a sign that it's time to get away and relax somewhere far off from where we usually lay our heads. And for me, that recently meant hopping on a plane and heading down to the Corazón Cabo Resort and Spa in gorgeous Cabo San Lucas, Mexico.
I know there are a lot of places to choose from when it comes time to plan a vacation. But if you're looking to head to a place that will satisfy your every need while doing so in a gorgeous locale that looks like no other area, Cabo San Lucas is the place. Trust me when I say that spending time in the Corazón Cabo Resort and Spa down there was a time I will never forget.
First off, the plane trip was easy as can be because it's a straight shot from New York to the San José del Cabo International Airport. Once you land, you will notice immediately how unique the environment is. Surrounded by hills and mountains of the desert variety, Cabo looks like you have traveled back in time to a classic Western. You feel that even more so when you take the 40-minute cab ride to the Corazón Cabo Resort and Spa. A non-stop barrage of gorgeous scenery that immediately makes the trip worth it.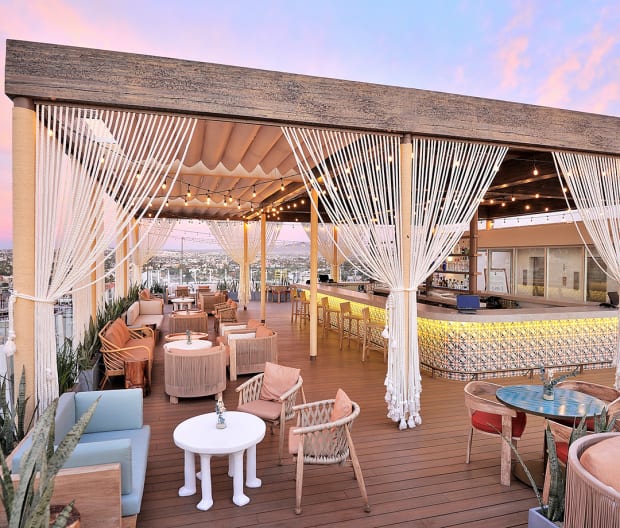 When you finally arrive at the Corazón Cabo Resort and Spa, you will be even happier with your choice to travel down there, especially because this vacation spot is right on the beach. And the views of the beach and the mountains surrounding it are breathtaking. Even more so when you get up to your room and can kick back on the patio, looking at everything from up high.
Once you walk into the Corazón Cabo Resort and Spa, you will be struck by the lavish quality of it. Few resorts have ever matched up to the immediate rush I got when I walked in there. The design is so lush and detailed that you might want to not even leave the hotel one bit. The way this place is designed, you could do just that.
Before you even get into all that you can do in this resort, you will first want to get to your room and get settled. Being able to stay in an Infinity Sunset View Room with a Hot Tub on the balcony was a sure-shot way to get me to unwind.
With all that you can do in the Corazón Cabo Resort and Spa, you can have quite the trip without ever stepping foot onto the sandy beach down below. You've got plenty of food to eat, with a restaurant on the roof called Rooftop360 that has a gorgeous view and an infinity pool. So you can spend time up there with a drink and a snack, or you can just go up there to take a swim with an unbelievable view.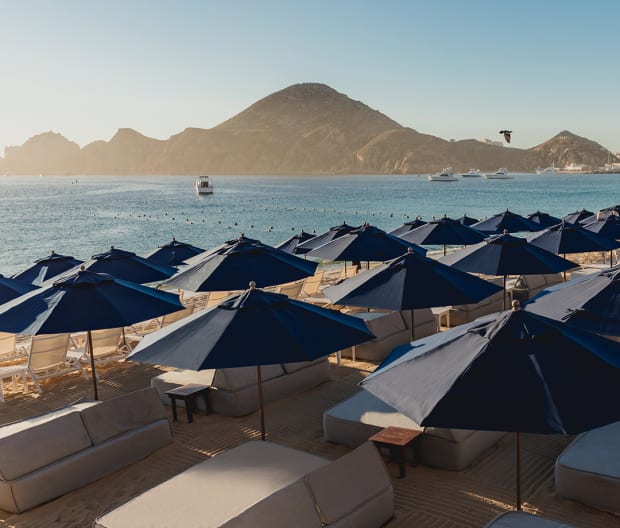 You also have pools and hot tubs down below. Right behind the welcome desk in the lobby, you can walk out the doors and see a pool with some hot tubs in front of you, as well as a bar called the Corazón Pool Grill that has some food options available as well as plenty of drinks for your sun-soaked relaxation time.
If you keep walking down the steps by the pools, you will see another pool. Keep on walking and you will be down by the beach. A beach with maybe the best view I've ever seen. And down there, you will have options for drinking and snacking at the Corazón Beach Club. There's nothing like enjoying some wings and a cocktail with the views that Cabo San Lucas has to offer.
If you need to fuel yourself in the morning with some coffee and snacks, you can hit up the Camaleón Café in the lobby. And if you want a really hearty breakfast in the morning, you got the fantastic dining of the Aleta Restaurant down on the beach. Of course, you can eat in your room, too, for a relaxing morning before heading out for some adventures.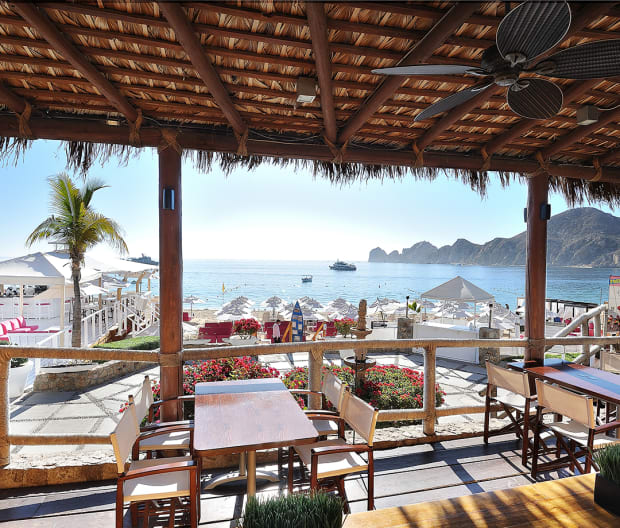 Now, I spent a lot of time in the Corazón Cabo Resort and Spa and I didn't regret any single second of it. But I did manage to pull myself out from my seat by the pool/beach to get up to some fun that is readily available right at the resort itself. Things like kayaking and electric surfing let you enjoy the cool waters while getting some exercise. You can even hop on a boat on the beach to partake in some snuba, which is a wonderful mix of scuba and snorkeling that allows you to check out the depths of the waters around you without being strapped to an oxygen tank. Not to mention, as the name of the resort implies, but a Spa for you to spend time in and let those stresses melt away.
If you want to have some fun off the resort, you can do that too. I sure did, as I took a ride down to Cabo San Jose to take an e-bike tour courtesy of Cabolectric. Get an on-the-ground look at the scenery that will just take your breath away, more so than the bike ride itself will do. And for a unique meal on this trip, you can head on down to the pier nearby the resort and hop on the Animalón by The Sea to enjoy a preset meal by acclaimed chef Javier Plascencia. Enjoying a world-class meal on a boat taking in the sights of Cabo as the sun goes down and the lights go up around the shore? It was magical.
All of that was just the tip of the iceberg when it comes to what you can do in Cabo San Lucas, most of which is what's available at the Corazón Cabo Resort and Spa. I only had a few days to mix it up down there, so I know I left a lot on the table. This trip was such a blast that I'm already planning my next trip down there. If you want to go on a trip that is worth the cost and the travel a vacation usually requires, I can't recommend this spot enough.
Get It: Book a Trip to Corazón Cabo Resort and Spa today!

Check out the great products and gear we recommend to Men's Journal readers
Source link