Rather than trying to build a new fabric from the ground up, Fjällräven has found new ways to make wool an even better fabric for the person wearing it and for the earth, too. It all starts with the raw material. Today, the company utilizes three types of wool: traceable, recycled, and recovered.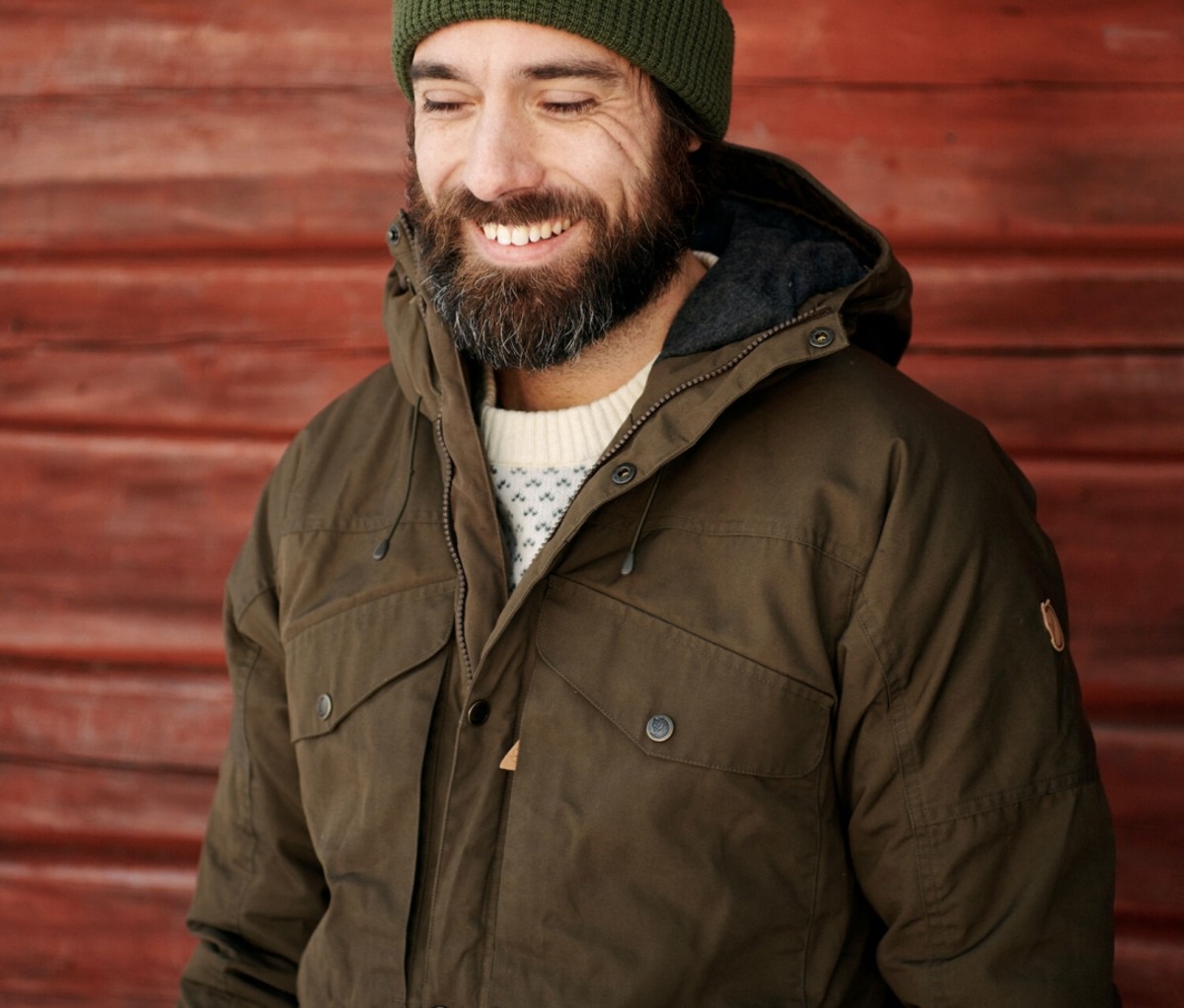 Traceable Wool: Sustainability at the Source
Calling wool "traceable" doesn't just mean that Fjällräven knows where it comes from (although that's part of it). Rather, it means that this wool has been raised in a way that promotes maximum environmental, social, and economic sustainability. To source it, the company partners with The New Zealand Merino Company—essentially a wool brokerage that gathers wool from a network of farms.
All of the wool is hand-selected for quality and receives the ZQ certification, which means it comes from farms that adhere to rigorous standards for animal welfare and environmental stewardship. In addition to providing fair wages and working conditions for employees, these farms follow a regenerative approach that sees sheep as part of the wider landscape. All of the sheep have shelter and room to roam, and the farms employ regenerative practices to preserve the health of local ecosystems.
"Holistic management not only minimizes the negative aspects of sheep farming by using fewer chemical fertilizers and pesticides, but it also improves grass and soil quality," Christiane Dolva, Fjällräven's global sustainability director, tells Men's Journal. "If done correctly, healthy soil and grass mean carbon is captured, rather than remaining in the atmosphere."
Raising sheep in harmony with the surrounding environment is better for the earth, healthier for the sheep, and results in higher-quality wool. It's what makes pieces like the Övik Round-Neck Sweater a cut above your typical wool pullover. It's stylish and exceptionally soft, and yet its natural heat regulation makes it a capable midlayer for serious excursions.
Source link